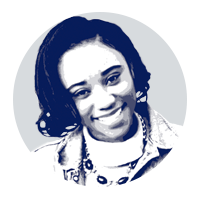 By Tiana Young '21
Mechanical Engineering
The world we live in is constantly changing. This is especially evident during the current COVID-19 pandemic where the normal life we once knew no longer exists. It is during these challenging times that engineers are needed the most.
Through their leadership and action-oriented mindset, engineers have aided nations in finding solutions to unprecedented challenges. When faced with obstacles, engineers are pushed to the forefront to seek answers and find solutions.
Engineering leadership has resulted in a plethora of technological innovations throughout the world. The design and building of bridges, roads, planes, medical prosthetics, and cars, to name a few, are all examples of how engineers have contributed to improving society and quality of life throughout the world.
In recent years, engineers dramatically improved the health care system with the creation of devices such as artificial organs, limb prosthetics, pacemakers, hearing implants, and MRI machines, which have all improved the lives of many. In addition, new transportation systems created by engineers, such as planes, cars, and boats, have made traveling to far-reaching places easier and more efficient.
Successful engineering leaders are not only motivated by technological knowledge, but also by the social impact of their work. They work to develop solutions that have positive long-lasting outcomes for all sectors of society. For example, engineers provide and improve shelters for those living in inadequate environments and help provide access to sources of clean water, food, and sanitation. This can be seen in organizations such as Engineers Without Borders. Their goal is to help communities meet basic human needs by focusing on implementing lasting solutions.
Approaching engineering as a way to lead exemplifies the Rensselaer motto, "Why not change the world?" As a community, Rensselaer teaches its students to be the change the world needs and as a result, Rensselaer engineering students graduate ready adapt to the challenges and obstacles that may cross their paths as future engineers.